True Cuddles Canada: 44% Off Glow Baby Organization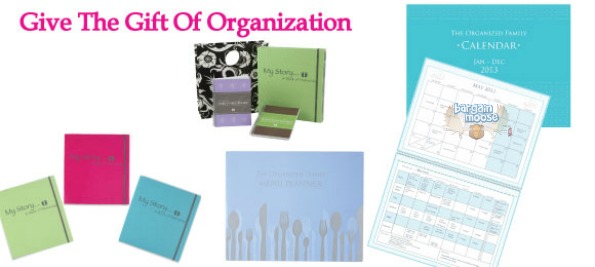 True Cuddles Canada is offering 44% off Glow Baby organizational supplies like baby's first journal and the organized family menu planner.
True Cuddles posts a different deal (cuddle) each week on one-of-a-kind in-demand children's products at a discounted price.
Glow Baby has some great tools for keeping yourself organized with a new baby or growing family, and believe me, organization is key to running a successful household!
The Baby's First Journal lets you keep track of all of baby's schedules (feeding, diapering, sleeping) and all their special moments and milestones. In three baby-like colours, get it for only $9, regularly $15.99.
Baby's First Food Diary lets you monitor what baby has eaten, and is a great tool for figuring out allergies, intolerances and dislikes. This is a great tool especially if you won't be their primary caregiver (i.e., you are going back to work) and want the next caregiver to know what baby eats. This easy to use journal is divided by food groups and is now only $13.20, regularly $22.
The large notepad set includes a weekly grid to keep track of your family's schedule with room for six schedules and a chore chart. Chore charts are a great way to make kids responsible for their own chores, without you nagging them. I need to institute something like this asap! Now only $14.40 for both, regularly $24.
The Organized Family Menu Planner is definitely something I could use! I meal plan sometimes months ahead of time and just write it on paper and sometimes lose those pieces of paper and have to start all over again. This may have happened many more times than once. This organized planner lets you build menus, plan your grocery list, add up your budget and keep track of dietary concerns. Now only $12, regularly $20.
These items would make a great baby shower gift for a new mom who might be feeling uneasy or nervous about how she'll do it all. You could also add a gift certificate for Glow Baby, that is now $15 for a $25 gift certificate.
Shipping depends on what you buy.
(Expiry: Unknown)