True Cuddles: 40% Off Envirosax Set of 5 - Now $26.95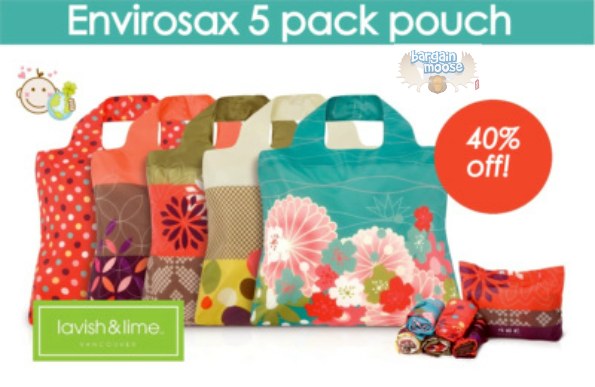 Get 40% off these lightweight, waterproof, and  environmentally-friendly shopping bags. These are the famous Envirosaxs and supplied to True Cuddles by Lavish & Lime. Get a set of 5 bags plus bag carrier for $26.95 (originally $44.95).
They are available in two great designs: Oasis and Origami. Both have a lovely colour palette. Shipping is as low as $3.50 for 3 sets or more, and different amounts for under that.
These make a great gift for anyone - even if you don't know them! Anyone can use a set of Envirosaxs.
I believe this deal ends tonight, November 28th at midnight.