Ten Thousand Villages: 75% Off Shea Butter Balm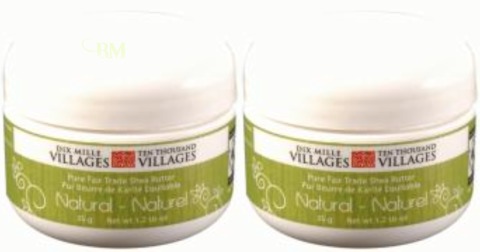 Have you heard of Ten Thousand Villages? They are all about Fair Trade and natural products. Currently they are offering 75% off their Natural Shea Butter Balm online and in-store for a limited time. Regularly $15 you will only pay $3.99.
Product description:
Feel this wonderful high quality butter balm and experience a taste of south-central Burkina Faso. This pure butter is made into quality cosmetic products in Quebec and marketed exclusively through Ten Thousand villages. Put some on today and feel the difference!
Some friends of mine did the majority of their wedding registry at Ten Thousand Villages, that is how I came to know of the company. Shipping can be a bit high ( was around $11 to ship to Alberta) so I would either check out their clearance section to fill my cart up with goodies or just look around their shop. They do have a ton of fabulous stuff.