Suzy Shier Canada: BOGO Free Spring And Summer Merchandise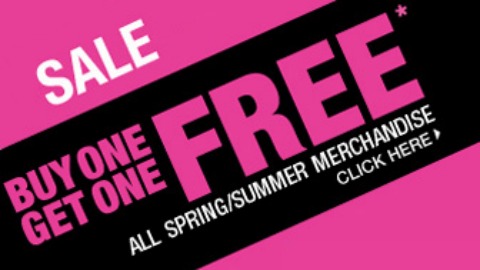 It's Buy 1, Get 1 Free on all spring and summer merchandise at Suzy Shier Canada from 16th-19th June, 2011, in-store and online. There is no coupon code needed for this sale.
The two items must be from the same category, for example, buy one dress, get the second for free. The second item must be of equal or lesser value.
For $35, this sequined top sublimation dress with black and white print is gorgeous and perfect for those hot summer nights. For a second free item with a completely different look, this purple empire cut twisted chest maxi dress ($30) is available in sizes XS-XL.
Whether you are looking for shorts, summer tops, dresses or shoes, this is a great sale to get more for your money!