Surprise Weekend Contest! Win $100 Worth of Kid's Clothing From Please Mum Canada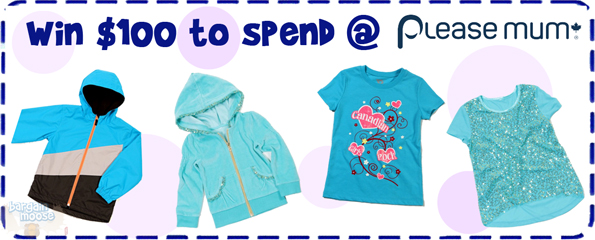 *** Contest now closed, winner was Mooser Corry! ***
I know that many of the Moosers have families; young children, maybe even lots of nieces and nephews, perhaps grand-kids too. I've got some account credit knocking round on the Please Mum kid's clothing store, and I wondered if one of you would like $100 to spend there? $100 goes quite a long way on sale items at Please Mum, and I am sure someone would be interested in spending that amount on all the aforementioned family members!
I've bought a lot of items for my little daughter on Please Mum. The prices are really super, and the quality of the clothing is great too. She's got this gorgeous Canadian deepwinter parka (currently $56) and she is always getting compliments on it when we go to nursery or various school events. It's super comfy and cosy. The matching mitts are handy too ($14).
How to enter this Please Mum contest:
Just make sure you are subscribed to the Bargainmoose daily email newsletter.
You'll get a daily email with a roundup of all the blog posts from the previous 24 hours on the site, as well as a curated weekly roundup every Monday. Deals galore! Everyone already on the mailing list will be automatically entered into this contest. But if you want a bonus contest entry, leave a comment below telling us on who you would spend the $100 prize.
Rules: Canadian entrants only, one entry per household, ends 31st March 2014, contest subject to change at admin's discretion!