Sportmart Canada: Friends & Family 25% Sale!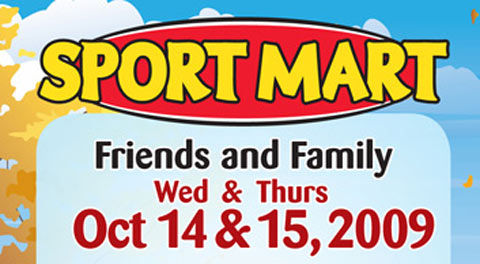 For 2 days only, Sportmart Canada is having a friends and family sale event in-store. Here's the info you will need:
The dealio is happening on Wednesday the 14th and Thursday the 15th of October 2009 only.
As usual, they separate the discounts based on whether something is marked down or not. Here is the offer:
10% discount on already marked down items
25% discount on regular priced items
Even so, if there was something in particular that you were thinking of buying at Sportmart Canada, now would be the perfect time to buy.
I also heard a rumour that Sportmart will soon be selling to Canadians online, so I'll keep you updated if I hear any more about that.