Sportchek Canada: CCM RBZ 60 Skates Were $130 | Now $80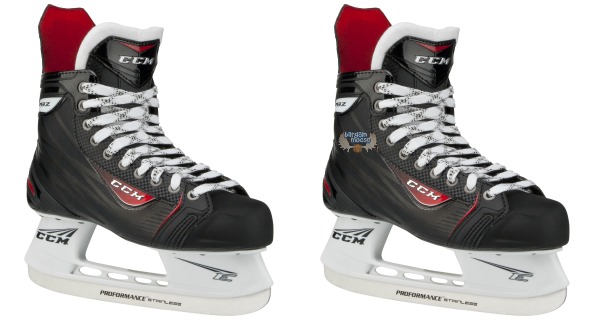 Skates are an almost perfect gift for someone who lives in Canada. In my opinion, if you live in Canada you should have at least two skills - to swim and to skate. My youngest is learning right now and my husband who hasn't skated in years, needs a new pair of skates. I think I've found him just the deal. These CCM RBZ 60 skates are only $79.99 at Sportchek, with a regular price of $130.99.
I'm going to assume that to buy skates online, you should know your size and width. It would be easy enough to walk into your local sporting goods store, get measured, then get on your phone and buy these skates. I often do this, where I go to the local store and see what prices are, then look up on my phone what they are online. If the online price is cheaper, I don't buy it from the store.
These skates are actually made for getting speed in hockey, so they might be a bit above my husband's league, but they are good price for quality skates so I still might get them. I want him to have something comfortable so he has no reason to leave the ice when the kids are enjoying themselves with him. There is a microfiber layer and a lightweight and comfortable footbed.
For hockey performance, it has a two-post design for foot to ice energy transfer.
I shopped around and this is the cheapest price for these skates. Hockey Equipment Canada sells these same skates for $119.
If hockey is the reason you are getting the skates, don't forget to check out Sportchek's deal on hockey sticks. Get two for $79.98 on select brands, with a regular price of $70!
You can get free shipping on these skates using coupon code AFS4913. Also, if you sign up for Sportchek's newsletter, you will be blessed with 10% off your next purchase.
(Expiry: Unknown)