Sportchek Canada: $20 Off $100
Hey sportsfans! I've got a great little free printable coupon for you guys. You can get a $20 discount on a spend of $100 or more in your local branch of SportChek Canada!!
I was having a quick browse of the SportChek flyer and they seem to have some pretty good deals. This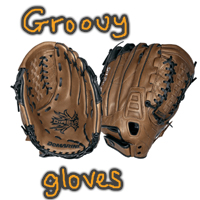 Anyone like baseball? These "Senior Diablo 13" Hex Web" gloves are only $44.99 (pictured left). I like this - The Sorbothane shock absorbing palm pad allows you to feel the ball but not the pain. The Pain!? Baseball is painfull? Well, I'm not going to play it then!? Ever!
There are a few other decent items too, you might want to have a read of their virtual flyer.
This free coupon will expire on the 30th of June 2009.