Snug As A Bug Coupon Code: 50% Off!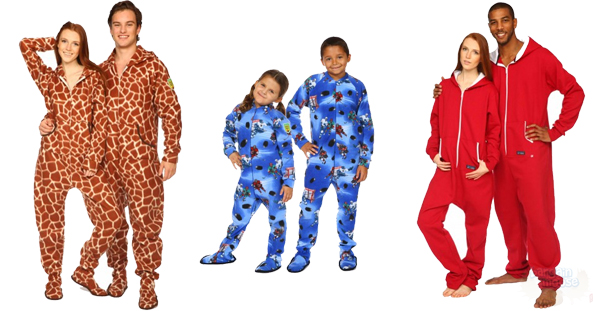 Snug as a Bug is a Canadian store which sells funky pyjamas and onesies, and we've mentioned them here on the Bargainmoose blog a number of times. I've just received an email newsletter from them with details of a new coupon code to get a 50% discount on all regular priced items – which could be worth a look!
Click here to use the Snug as a Bug coupon code online now
Coupon Code: thanks50
Discount: 50% off regular items
Expires: 20th January 2015 @ 9am EST
One of the drawbacks to this deal are the shipping fees from Snugasabug.com – I was in two minds about writing this post because of that. The shipping cost is a flat rate of $12.95. However, when you're looking at the amount of savings you get from the 50% coupon code, that really offsets that fairly high shipping fee and might be worth placing an order. Also, Snug as a Bug don't often offer such a high value coupon code as this. If they were on your radar for cool pyjamas, then now is a good time to buy – and exactly why I decided to write this offer up on the blog.
Snug as a Bug has some fantastic pyjamas. Here are a few that catch my eye and their according prices:
Nordic Fox Kids Footed Pajama was $44.95 & would be $22.48 with coupon code – these are very cute for the kiddos. Just a few hours ago, I introduced my one year old to the joys of What Does The Fox Say on Youtube, and these PJs would be very apt.
Giraffe Adult Hooded Pajama was $79.95 & would be $39.98 with coupon code – this is one of their bestsellers. I do really like the design but cannot help but feel that it's a little creepy in the picture, with the dude and the gal wearing the matching giraffe PJs!!
Adjustable sun hats from $24.95 (or $12.48) – since I last browsed Snug as a Bug, they've added more items such as these sun hats for kids. Whether you're going bananas or a Caribbean Queen, these wide brim sun hats would be amazing for the kids in the summer.
Obviously, if you want to check out the sale section, that might be worth a look too. If you're placing an order anyway and paying the $12.95 shipping, then see if there are any bargains in there that you might like. Some quick examples:
You won't get an extra 50% discount off the prices I mentioned there, those prices are the final sale price.