Roots Canada: 25% Off Lime Green Bags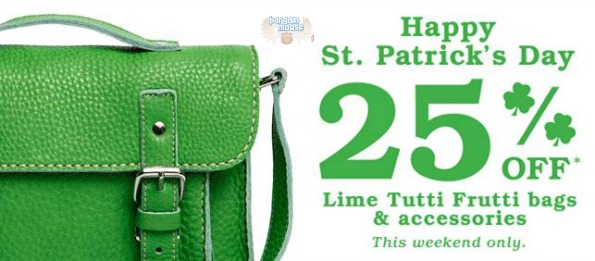 Roots Canada is offering 25% off lime green bags this weekend in honour of St. Patrick's Day.
There are eleven bags/accessories to choose from. No matter what your price point you can probably afford some of this green goodness in Roots Canada's legendary leather. Tote your own green around in some of this green:
A few items are no longer available in lime. Only the lime colour is on sale - so if it is only showing melon or berry it is most likely already sold out in lime. I ran across this problem with a couple items already that the front page does not show.
Free shipping on $100 or more. Shipping starts at $4.95 under that.
(Expiry: 17th March 2013)