Rock World East Coupon Code: 20% Off Everything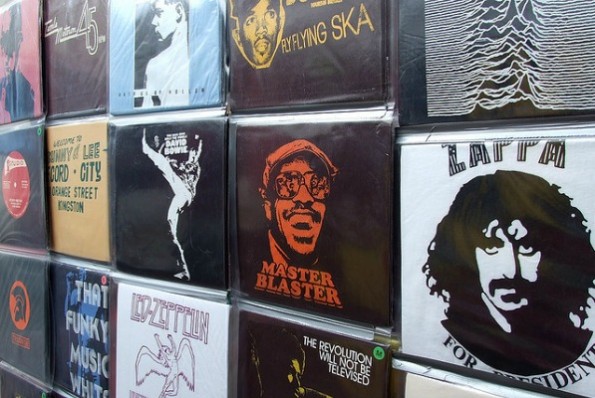 Summer concert season is coming to a close.  Re-live your favourite concert, or live a fantasy of one you wish you had seen with this great deal from RockWorldEast.com:  20% off site wide!
Click here to shop @ RockWorldEast.com now!
Coupon Code:  SUMMER20
Discount:  20% off site wide
Expiry:  31st August 2014
I had the absolute joy of taking my 6-year-old daughter to a One Direction concert this summer.  It was her first concert and I managed to win tickets on the radio!  I didn't see my first concert until I was a young adult, so it was a real joy for me to give her that experience.  I do, however, wish I hadn't spent $45 on a t-shirt for her at the show.  It was worth it for the experience, but I would like to go back in time and be able to order her a few tees (for that price or less!) from Rock World East instead.
You can find a huge selection of t-shirts covering metal, movies & TV, rock, punk, and hip hop.  They even have Grumpy Cat licensed merchandise!
Rock World East has over 3500 products ranging from tees to buttons, watches to flags, and posters to wallets.  You can pretty much find any name on any product you could imagine.  I'm a pretty hardcore Sons of Anarchy fan, so this Sons of Anarchy Girls Fashion Top – Skull Forever Pink (was $27.99, now only $22.39) caught my eye immediately.
For the gamers, there are lots of video game related tees.  My favourite, and one likely to be found under the Christmas tree this year with my son's name on it is the Angry Birds T-Shirt – My Angry Face (was $20.99, now only $16.79).  So many of the shirts on this site have me quite literally laughing out loud.
RockWorldEast.com accepts major credit cards as well as PayPal, which I always find to be extra convenient.
Shipping
Orders are shipped in 3-7 days via Canada Post for a flat rate of $5.89.
This offer is available until the end of the month, so be sure to check it out and come back to the Bargainmoose forum for future Rock World East coupons!
(Photo credit: Studio Grafico EPICS)