Ricki's Canada: Extra 50% Off All Sale Items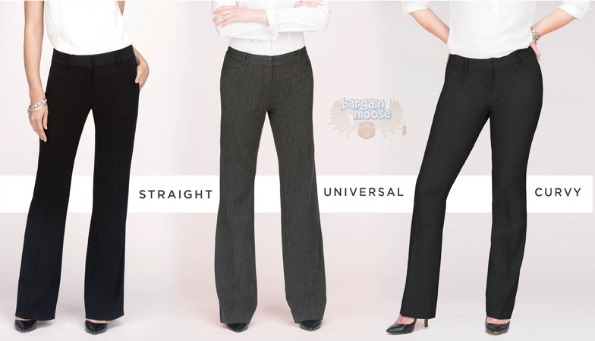 Ricki's Canada is offering an extra 50% off the last ticket price on all items in their sale section. Take advantage of this offer now for bargains on women's tops, pants, skirts, and more.
Ricki's Canada used to be my go to place for office attire when I was working in an office. Their skirts were a god-sent and their blouses were affordable and formal enough for work as well. Though my office was not a place you would get a lot off visitors (hello oilfield related company), there was a certain dress code. As the youngest member of the office, I maintained a certain standard of dress in order to be taken seriously as well.
The sale section is rife with deals for business attire and casual attire. Sizes are limited.
I found these Stretch Twill Shorts while browsing the sale section. They caught my attention because their discount was already substantially high. Originally $39.50, they are now on sale for $9.99. With nearly 75% off these bottoms already, you then get to add on the extra 50% off the last ticket price to bring these shorts down to just $4.99 a pair. Sizes are pretty limited on a deal like this: only 00, 16, and 18 are still in stock.
The Microtwill Slant Pocket Capri is also an amazing deal for anyone in need of clothing that can morph from casual to business with a few accessories and a proper top. Originally $47.50, this pair of pants is on sale for $14.99. After the extra 50% off discount, they come down to just $7.49 a pair. Surprisingly, there is still a variety of sizes left in stock. Between the three inseam lengths, there are sizes 00, 0, 2, 4, 6, and 10 still in stock.
With all these great bottom deals, you will need a top to go with them. Bring your wardrobe to life with the colourful Asymmetric Drape Tank for just $7.49 after all discounts (originally $39.50). You can buy a decent quality top and bottom for just $15 or less in this sale with so many items start at just $4.99 after the extra 50% discount. This sale is a must shop ladies!
You can receive free shipping to your local store. However, if you do not have a store nearby, you can have your order shipped to you for just $1 with the coupon code SHIP1. Your order must be a minimum of $50 for the coupon to apply.
(Expiry: Unknown)