Patagonia Canada: Web Specials On Outdoor Gear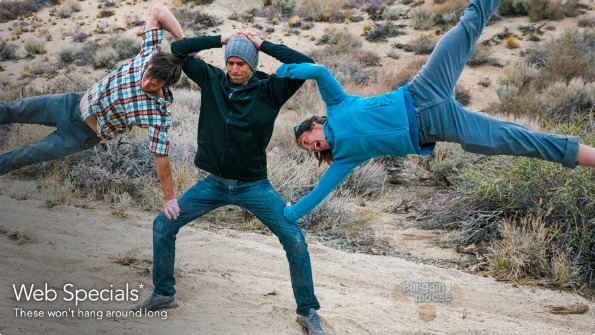 Patagonia has a great web specials section with good sale prices on outdoor gear for men, women, and children.
This is the Canadian store for Patagonia, yet the company itself is not Canadian. However, all duties are included in the Canadian Manufactured Suggested Retail Price (CMSRP) and taxes will be shown separately when placing your order. All prices will be shown in Canadian dollars.
I found a lot of interesting items in their sale section. This W's Active Mesh Bra was $40 and is now $28. Great as a base layer when you are going on a hike or even rock climbing. This perfect for fall Kids' Micro D Zip Neck was $55 and is now $39. It is made of fast-drying 100% microdenier polyester fleece, perfect for kids who like to get a little dirty. These M's Gi III Water Shorts - 9" were $65 and are now $46. I'm not sure exactly what water shorts are, but evidently they are water repellant and provide up to 50+ UPF sun protection.
Patagonia is an interesting company. Part of what makes them interesting is a philosophy of taking care of what you have. Patagonia allows their customers to return items for repair (at a reasonable cost), and when an item has hit the end of its life cycle you can also return it to them to be recycled. They also give 1% of sales to support environmental organizations around the world, they source environmentally conscious fibers, use 100% organic cotton, and invoke a myriad of other environmentally conscious business practices. They are a brand you can truly be proud of wearing.
Shipping is a flat rate of $15.
(Expiry: Unknown)