Panty By Post Coupon Code: First Panty Only $10 ($25 Value)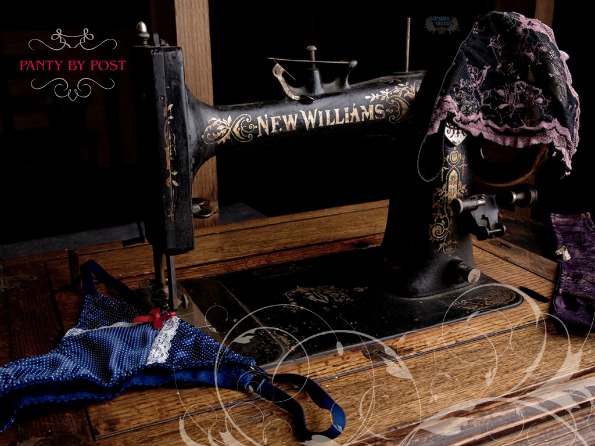 Panty by Post Canada has a brand new coupon code for new customers to get their first panty for only $10 instead of $25.
Click here for a fresh summer panty from Panty by Post Canada
Coupon Code: IMNEW15
Discount: $15 off
Expiry: Unknown
This is about one of the best coupons I have seen Panty by Post offer on their products yet. Use this coupon on the single panty ($25) option only.
This is an amazing deal on this fun service and great product. Sizes run from XS all the way up to 5XL. For styles, you have three options: thongs, mix (no thongs), or mix. While the panty you will receive is completely random, that is the fun of the entire system. I really love surprises (my life certainly doesn't have enough of them), so opening up my Panty by Post package each month to discover what colour and design my new pair of underwear are is always a pleasure. I won a six-month subscription, and chose the mixed style option. So far, I have received two thongs and a lace boy-short that is almost like a tap pant style. At the beginning of each month, I cannot wait to check the mailbox until my new pair of underwear arrives!
Now when you choose who the underwear are for (yourself or as a gift) there is a little box there that you can mention what your favourite styles are from their gallery. You can also mention if you particularly loath a colour (I hate brown) or are really into lace versus mesh versus cotton. I am sure you get the idea. Do remember these are only suggestions on your part, Panty by Post will consider them when picking underwear for you but they are not hard and fast rules. Personally, I gave them full reign to send me whatever they liked, as I was very interested in seeing the full breadth of their service.
This lovely little lingerie company is from my province: British Columbia. I am pretty stoked about this coupon and am recommending it to all my friends because I cannot use it myself. $10 is a steal for good quality underwear and I really hope that you order one for yourself or for your partner/girlfriend/lover/mistress. This is for first time customers only.
Shipping is only $3.
For this and any future Panty by Post coupon codes watch our forum.