Old Navy Canada: Save 10% When You Donate To Operation Troop Donation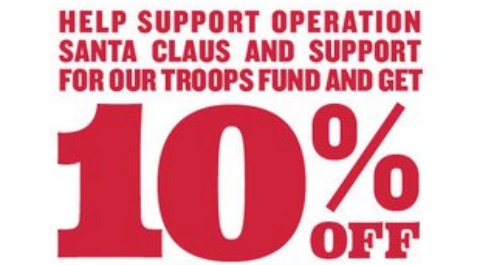 Save 10% off your purchase at Old Navy Canada when you donate Old Navy Items or cash towards Operation Troop Donation in stores until 3rd July, 2011.
The donations will be used to support Operation Santa Claus and Support For Our Troops Fund.
The Support Our Troops fund goes toward programs such as the CF Personnel Assistance Fund (CFPAF), Hospital Comforts Fund , Operation Santa Claus, Military Families Fund,Soldier On Fund and the Military Family Resource Centres.
This offer can't be combined with any other offers or discounts at Old Navy. There is no coupon required for this sale, just a donation!
This sale is a great reminder of all of the great work that the Canadian troops do to make Canada and the world a better place.   If you are shopping at Old Navy this weekend, consider making a donation and get a little something for yourself as well!
(Expires 3rd July, 2011)