MPG Sport Canada: Summer Sale with 50% off Men's & Women's Athletic Apparel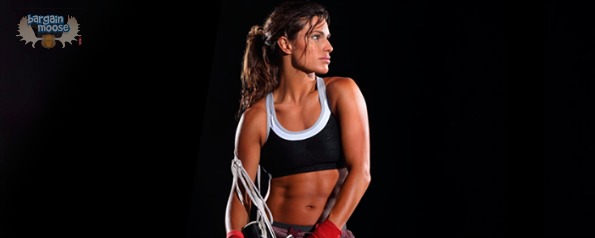 MPG Sport is having a summer sale and offering 50% off both men's and women's athletic apparel. Sometimes when I see sales for 50% off, in fine print, you see it is up to 50% off, but not in this case. Each item (and there are quite a few) are discounted fully by half.
I have a few items from MPG so I can vouch for the quality of their athletic wear. I love the softness of the materials, which make for a pleasant (well, as pleasant as burpees can be) workout. I also love the way their clothing looks on me, as it isn't just simple black and white. The clothing is very stylish, while also keeping up to performance standards. I know I'm going to go a little crazy on the ordering of clothing from them during this sale, but I find that getting new workout clothes only motivates me more to workout (and thus make those clothes too big, forcing me to buy more and more!).
I also love that they have a size guide so you can find your exact size and not have to worry that these clothes won't be a perfect fit. I used it and everything I ordered fit me like I needed it to. This is good because many of the clothes in this sale are final sale.
I can't take my eyes off this Chakra double layer yoga tank, which is made from featherweight performance jersey as well as a little spandex. I also love the style at the back as it isn't just your typical racerback. It comes in atomic blue and knockout pink, and both are lovely. Regularly $54, get it for only $27.
I'm really hoping my husband will get into working out this fall as we've just signed up for a family membership at the Y. He can put the kids into their own drop-in class then do whatever he wants in the gym. I'm hoping a few items from this sale will also motivate him to want to get into shape. He likes long sleeves so this performance tee with contrast sleeves and shoulder panels is perfect for him. I like him in blue, but the charcoal is also flattering. This top was $50, now $25.
I have an added bonus for you. We also have an exclusive coupon code that will save you another 15% off your order over $30. I tried the code, and it works on this sale too! You'll need to spend $100 to get free shipping, so you can imagine the savings you can get with this sale plus our coupon on a $100 spend!
(expiry: unknown)