Modcloth Promo Code: $20 Off $100 & 30% Off Must-Haves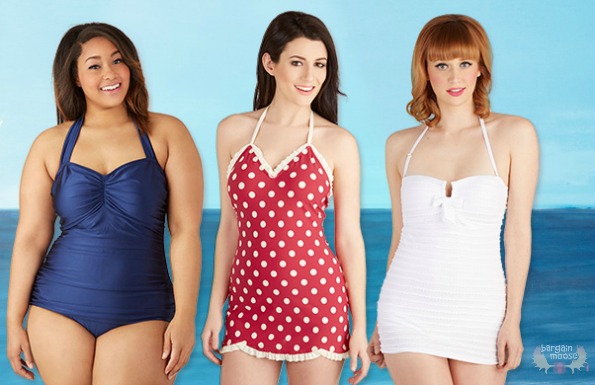 Get $20 off $100 in honour of Canada Day at the U.S. store Modcloth with promo code. They have a great sale going on right now to pair with this coupon with 30% off must-haves too.
Click here to shop @ Modcloth.com now
Coupon Code: CANADA
Discount: $20 off $100
Expiry: Unknown
I absolutely adore Mod Cloth. They have some gorgeous vintage-style clothing and their dresses are out of this world. Think about how gorgeous you would be in this beauty at your wedding shower or some other special event. The Dakota Bright Over Here dress was $89.99, now $62.99. What I also love about ModCloth is the in-depthness of the reviews, with sizes and more added. This dress has a 4 star out of 5 rating and the reviewers state it fits well, is flowing and that they got a ton of compliments.
Mod Cloth also has one-of-a-kind bathing suits that will definitely have people asking where you got them, like this Mythical of the Wild swimsuit top and bottom. Both pieces were regularly $34.99 each, but you'll get each piece for $23.99.
If you get both the dress and the bathing suit, you would have spent over $100, so you can take off another $20, making your grand total $90.97 and you'll save a total of $69!
You don't just have to shop the sale section for this coupon though. This Second to Stun dress was found in the new arrivals section and is brand new as of yesterday. If you want to be a trendsetter (rather than follower), this dress might help you do it. You would have paid $104.99, but instead will get it for $84.99.
Note that all prices are in U.S. funds and Mod Cloth does ship from the U.S., so you have the potential for duties. Shipping is based on the weight of your package.
Check for any new ModCloth promo codes in the forum.