Lululemon Canada: Keep It Cozy Crew Only $59 (Was $108)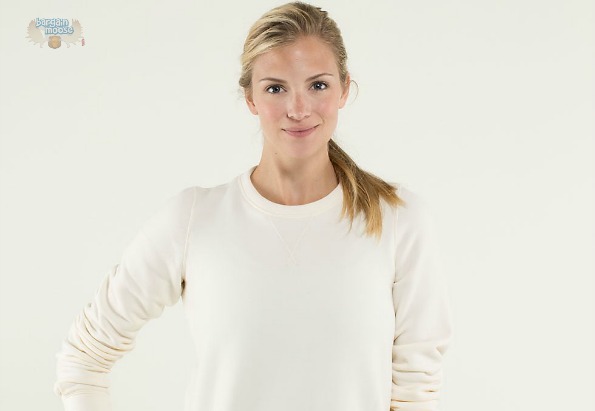 Lululemon has their Keep It Cozy crew long-sleeved top on for only $59, was $108, with lots of sizes and four colours available.
I envision this sweater as the perfect addition to a yoga outfit. Throw it over your workout clothes for getting to and from the gym, and it looks nice so you can wear it all day doing errands and lounging about. It comes in four colours:
Angel Wing (white)
Split Pea (yellow)
Plum
Black
I'm not sure which colour I like best as they are all so vibrant and fresh looking. It has four-way stretch and a loose fit for layering, so you can wear it on a run and pull it off as you warm up. The Polartech Power Stretch fleece fabric is also breathable and wicking so sweat won't gum up on your skin, but it is also warm enough to wear on the coldest of days. It also has reflective details on the back so you can wear it once the sun goes down or before it comes up.
Read the reviews to find out if this sweatshirt is for you. People either love it or hate it, although there are many more on the love side.
As always, shipping is free, with no minimum, and you can see other stores who do this on our free shipping page.