Le Chateau: Two Day Flash Sale Up To 89% Off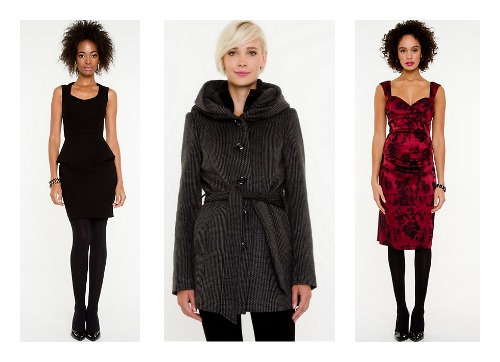 From head to toe, this Le Chateau flash sale has got you covered! If you're looking for a classy revamp of your closet, Le Chateau has exactly what you're looking for in this $5 and up flash sale. The sales range from 49% to 89% off! They have everything from your basic shirts to your go-to elegant Le Chateau dresses. While you're at it, take advantage of the $5 flat rate shipping on any order over $100.
If you're like me, Le Chateau is the kind of store that you can't help but go check out when you're at the mall. If so, then you understand my excitement over this incredible flash sale. Though I've never met a flash sale that I didn't immediately love, this one definitely is a gem because of the insane price drops. I mean, this in-style Body-con Tunic was $39.95 and is now $4.99. Um, yes, I will take one please, and quickly, because this sale ends on January 22nd at 8:59 am.
This sale is so impressive to me because of the extreme price drops on so many of these articles. Le Chateau has always been a part of my short list of go-to stores when I'm looking for an outfit for a special event because of the great quality and fit of their skirts and dresses. They have everything from party dresses, date night dresses straight to prom dresses. At this price, it's never too early to look at a new outfit for special night out, or even just some articles to add to your day to day wardrobe. The other great thing about Le Chateau is that you can dress every piece up or down with accessories, so the dress you bought for your valentines date with your hubby can double as the dress you wear to work on Monday with your new blazer. With how rarely Le Chateau has big sales, it's worth taking advantage of it while you can.
Here are some of the sales ranging from $9.99 to $69.99 off for the next two days only:
From your day-to-day wear to your fancy girls night out dress, this sale has everything that you could possibly think of. With $5 flat rate shipping (with an order reaching $100 before taxes) straight to your door, there is no easier way to shop for your next hot outfit.
Enjoy your new purchases, shoppers!
(Expiry: January 22nd 2016, 8:59 AM)