La Quaintrelle: Up To 50% Off Plus An Exclusive 15% Off With Coupon Code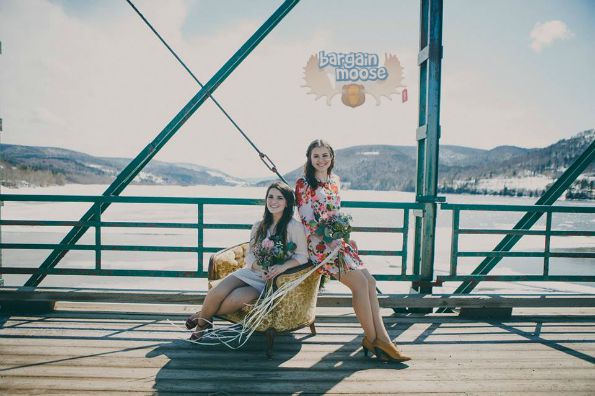 Lately on Bargainmoose we've been finding some very cute boutique stores with unique clothing, jewelry and more. La Quaintrelle is a store based on Cape Breton Island in Nova Scotia (would love to go there!). Their store literally means: "A woman who emphasizes a life of passion expressed through personal style, leisurely pastimes, charm, and cultivation of life's pleasures."  Their gorgeous wares will appeal to those among us who don't want top brand names and to wear what everyone is and I love that! They've got a very fully stocked sale section, with some items up to 50% off. On top of that, we've scored a sweet exclusive coupon code (one of many lately!) for an additional 15% off.
Click here to shop @ Laquaintrelle.ca now
Coupon Code: BARGAINMOOSE15
Discount: 15% off
Expiry: 31st October 2015
I am turning 40 next month! That is definitely a cause for celebration and I need a good looking dress to wear to the party my husband is throwing for me. I found just the one at La Quaintrelle!The At First Blush dress is seriously gorgeous and like nothing I've ever seen. Considering I am going to have friends I haven't seen in years at my party, I want to look outstanding and I truly believe this dress will do it. The fit is explained exactly by sizing and even though I have a bit of a tummy, the belt at the middle should hide it. Regularly $79.99, it is on sale for $39.99, but with the coupon added comes down to $33.99.
With the cooler weather coming, we know Nova Scotians would definitely know how to cover up. This gorgeous Hygge Infinity scarf will definitely keep your neck warm, but stylish at the same time. I know people will be asking where I got this. Since shipping is a flat rate of $7 (for up to five items), I may have to stock my cart with a few things. Regularly $24.99, it is on sale for $12.99, but comes down to $10.04.
I seriously could buy everything in this store! Although not on sale, they've got some shop by cause sections - handmade, made in Cape Breton and organic and fair trade. You absolutely have to check out the handmade cards, as some of them are hilarious. I may have to get a few for the upcoming 40th birthday of all my friends!