Winter Jackets from $80 (up to 50% off) @ SportChek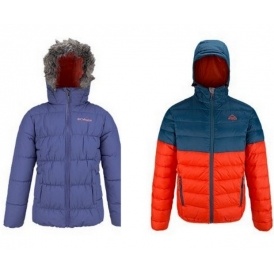 Just in time for colder weather, SportChek has a doorcrasher event where an assortment of brand name outerwear for the entire family is on sale with prices up to 50% off.
For $80 down from $120 you can buy a smart looking kids' Columbia Gyroslope insulated jacket. There's one design for girls and one for boys but you can select four different colour patterns for boys and two different colours for girls.
Styles that allow you to move easily are great. This Columbia Canyon Cross women's parka is on sale for $129.99, down from $218.99 and will keep you warm and dry with it's water resistant fabric.
Check out this McKinley Foster down jacket for men which is $99.99 down from $139.99. You can get it in black, blue, or a blue/red mix.
Shipping is free on orders of $50 and more.