Joe Fresh Canada: Print Quilted Winter Jacket Was $40 | Now $21 + Shipping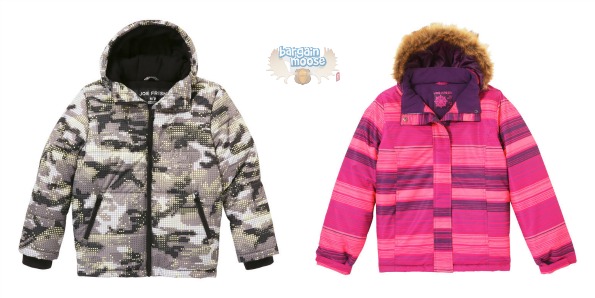 Joe Fresh has a good clearance deal going on, with items that were up to 50% off, now an additional up to 30% off. In layman's terms this means that they've reduced their clearance items even further. I found a sweet deal on a kid boy's print quilted winter jacket that was originally $39 and now only $21.55. I'm getting on this for my oldest son who is going to be grown out of his current coat next year. You can't beat $20 for a winter coat!
My youngest actually has a coat from Joe Fresh and I love the style of it. My only concern was that it says it is a winter coat, but it seems thin. He doesn't ever complain he is cold, but I add an extra sweater under it just in case. This coat looks thicker than the coat my youngest has, as you can tell by the cuffs. All sizes except extra large are still available.
This is the perfect time to get your kids stocked up for next year. Why pay full price for a jacket in the fall, when you can pay less than half price right now? In my experience, my kids gain about one size each year, so I know I'll just get my oldest a size 10.
If you've got a little girl, I see coats for her too. The girls print hooded winter jacket is also $21.55, with a regular price of $39. You can choose between pink or blue, but it looks like only the extra large is available in both sizes.
You might also be interested in boots for next year or maybe your child has grown out of this year's boots. The kids boys strap boots are a phenomenal deal for only $10.75, with a regular price of $24, while the girls are selling for $11.86. They look warm and sturdy and the boys have a size 5 left and the girls have sizes 4 and 5. You might also want to check the toddler section for great deals on boots and coats.
Joe Fresh offers free shipping on orders over $50. If you just want the jacket and don't want to get your total up to $50, you'll pay $8 for shipping, which still is a great deal for the boots.
(Expiry: 18th January 2015)