Jag Jeans Canada Coupon Code: Save 20% Off Sitewide & Free Shipping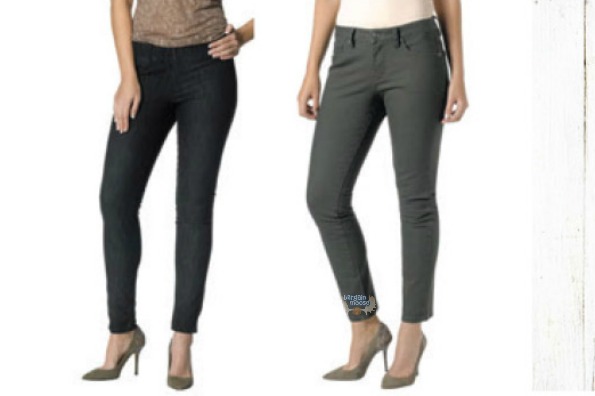 Never heard of Jag Jeans before?  Me either!  But I'm always up for making a new retail friend, and I can't think of a better first impression than a nice 20% off site-wide coupon code!
Click here to shop @ JagJeans.com now
Coupon Code: SUNSHINE20
Discount: 20% off
Expiry: 25th July 2014
Jeans are a major staple in the wardrobe of everyone I know.  About a year ago, I found the most perfect jeans to fit my long legs.  I bought all 5 pairs I could find in my size before they were discontinued.  The search continues...
Jag Jeans is run by a group of women who live real lives and test their jeans along the way.  They want to be comfortable but always stylish when doing everyday tasks like working, dropping the kids off to school, and relaxing on the weekend.  Have a question about jeans?  It has probably already been addressed by Grace, the Jag office go-to girl for all denim fashion questions in the Just Ask Grace section of the Jag Jeans website.
I was initially elated to see a plus size tab selection on Jag Jeans' website.  I was equally disappointed when I clicked on it only to find a message indicating that there are no products matching my selection.  Boo hiss.  If you fall into the petite category, there is a single item to choose from.  This isn't the kind of selection I was hoping for.
I felt like maybe my disappointment could be turned around by perusing the sale section, but with only 10 sale items to choose from, I wasn't feeling particularly cheerful.
All of that said, if I were in the market for non-plus-size jeans, I did really like the look of the Sydney Straight Pant ($78.00 before coupon, reg. $104).  The Tommy Boyfriend ($66.75 before coupon, reg. $89) jeans also piqued my interest as a warm weather wardrobe staple.  Jag Jeans offers a handy fit guide which describes the particulars of each leg silhouette (narrow boot, straight, slim, skinny, trouser, and legging) and fit rise (low rise, mid rise, high rise, and pull on).
The best thing, other than the 20% off coupon, is that Jag Jeans offers free shipping.  Make sure to check the Bargainmoose forum for coupons for Jag Jeans in the future.