Jag Jeans: Alta Straight Jeans Only $60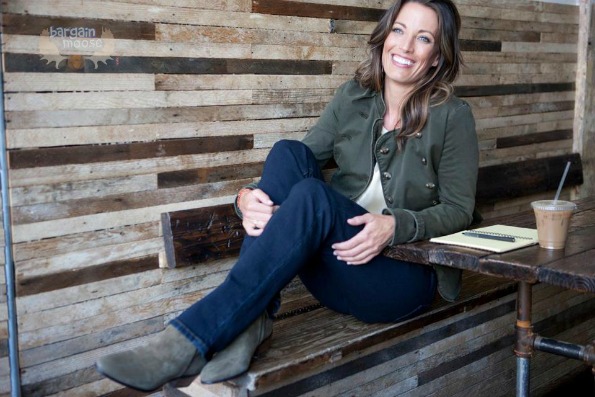 Get the Alta straight JAG jeans for only $59.98, regularly $94, saving you almost $35. If you've been wanting to try JAG jeans, now is your chance with this deal.
When you go to the link, you'll see that these Alta jeans are on sale for $70.50, which is almost $25 off already. But, we've secured an exclusive coupon code for Jag Jeans that gives you another 15% off your sale or regular priced items, which is perfect for adding to this deal. Use the coupon code MOOSE to get another $10 off, for your grand total of only $60.
What's so great about these jeans? Well, they are made to make you look good in them! When reading the Just Ask Grace section, they talk about how their pants are sort of an alternative to yoga pants. You know how your yoga pants make you look 10lbs lighter and your butt look firmer? Well, that's what their jeans and pants are supposed to do. Except that you will actually be wearing nice looking pants and not just yoga pants, which usually should only be worn in the yoga studio.
I work from home, so I know what I speak, as it is so easy for me to put on yoga pants and get comfy at home, but each day I get dressed to look nice for the day and don't just rely on my yoga pants. These jeans sound like something I can get behind (or get my behind into).
If you don't believe me, read the reviews. For these jeans specifically there are two with 4 and 5 star reviews who love these jeans:
I bought these jeans because I have other Jag jeans and love them all. This pair are very comfy and keep their shape well. I love them.
The other review says:
I bought these jeans online. I love them. The only thing I'd change is to have a slightly lower rise.
Personally, I like the higher rise as it stops me from having that muffin top look. All sizes are available in this jean, and like I said, shipping is also free.
(expiry: unknown)