Jacks of All Trades Clothing Promo Code: 60% Off Select T-Shirts (Superheroes, LOTR, Mickey Mouse & More!)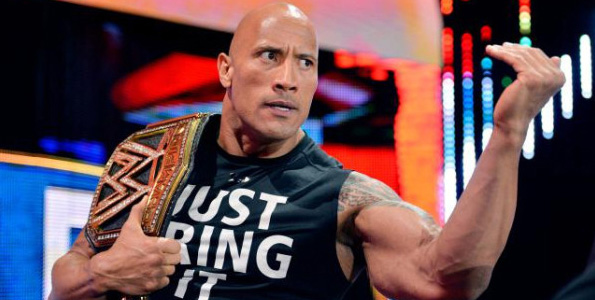 This week-end, Jack of All Trades Clothing is bringing it with 60% off select t-shirts. They're selling out quick already, so hurry to get the design you want!
Click here to shop @ JackofAllTradesClothing.com now
Coupon Code: SPECIAL60
Discount: 60% off select tees
Expiry: 19th January 2015
Do you smell what The Rock is cooking? If you love The Rock, then you're going to want to snag yourself the Just Bring It t-shirt as with the code, it comes down to just $10 (reg. $25).
Although actually, you can get all of the t-shirts for nearly $10, except for the ones like Winnie The Pooh chalk junior and Winnie The Pooh Words junior, which you can $8.80 (reg. $22) instead. For anyone with kids that are old enough to fit into junior sizes, then those two are must-haves, especially the words one but there are also other ones like the Minnie Mouse words.
There are plenty of regular superhero t-shirts in the selection as well, like the Spider-Man dark portrait, which looks quite awesome, but the other ones that caught my attention are the first and second montages of The Hobbit, with the latter being my absolute favourite.
For more deals, check out the Super Packs shirts at Jack of All Trades. The Batman Super Pack for $65 is one I almost got for my hubby on Christmas but I went with the Dark Batman Super Pack instead because for $10 more, at a total of $75, you get an additional article of clothing. While the former consists of 3 t-shirts (one with long sleeves), the latter comes with 2 t-shirts and 2 sweaters, which to me, is much more worth it for the price.
Speaking of which, both hubby and I have a number of t-shirts from Jack of All Trades and they easily became our favourite ones to wear because of the graphic design and the material, which is 100% super soft cotton. No worries about the design fading in the wash either as we've had some of our t-shirts for years now and they still look great. However, the dryer is a different story.
Shipping is at a flat rate of $5 per order, but you can expect it to be quick, especially now that the holidays are over.
For more Jack of All Trades Clothing coupon codes, be sure to keep an eye on the Bargainmoose forum.
(Image Credit: Elite Daily)