Jack of All Trades Promo Code: 25% Off Everything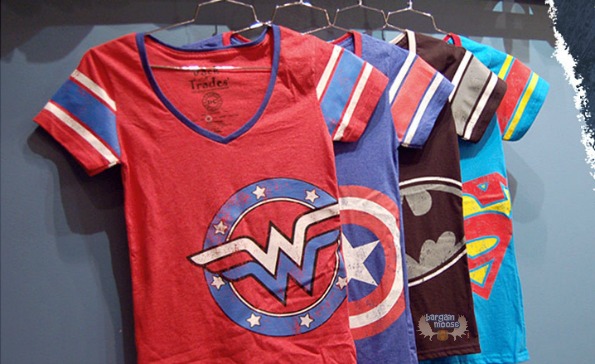 In celebration of the 4th of July, Jack of All Trades is offering 25% off everything with promo code.
Click here to shop @ Jackofalltradesclothing.com now
Coupon Code: JULY4
Discount: 25% off
Expiry: 5th July 2014
Just like with Canada Day, all of the Independence Day coupons are coming out, and this Jack of All Trades one is really awesome. The reason its so awesome is that I've never seen one this high for the whole site. Normally ones at 25% off are on specific merchandise. All site ones are usually around 15% off. So, celebrate with the Americans and pick yourself up some very cool shirts and accessories.
I checked out the most popular men's t-shirts and this section is of course filled with superheros, because even as a man, superheros are so cool. My husband would love to wear this Captain America dark silhouette and instead of paying $25, he'll pay only $18.75. With the $6.25 he'll be saving, he could put that towards another shirt. He is going to want to too, since shipping is free on orders of $60 or more.
Instead, he could get me this Wonder Woman football jersey t-shirt. I love the cut of the shirt with the low-cut V-neck. I don't know if I'd want to spend $28, but I'd definitely spend $21.
I like to buy my brother cool t-shirts for gifts for his birthday and Christmas. This anti-valentines one is perfect for him, because I swear he said "it's not me" our whole life. What he didn't say is "it's you", which is printed on the back. I love the throw it in your face style of clothing. This shirt is $25, but with coupon, you'll get it for $18.75.
Before you shop anywhere, including Jack of All Trades, check out the coupon forum to see what kind of $$ you can save using promo codes.