Items From 10¢ & Free Shipping @ MEC.ca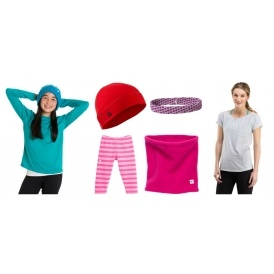 Here's a rare opportunity for those of you who enjoy shopping at MEC! Right now MEC.ca has free shipping on all orders, with no minimum purchase. This is a great opportunity to shop their sale section where you can find items as low as $0.10!
With items from 10¢, it is hard to resist this sale. When you add free shipping to the combination, there's no way I can keep my hands off. My son will be learning to ride a bike this summer, so I had to have one of these Nutcase Bicycle Bells from the clearance section. There are three different styles available on clearance sale: the peace sign, a heart and a figure 8 ball. They are all on sale from $15.75 down to $9.50.
Now ladies, if you need a reflective tee-shirt for some summer biking or jogging, here you have it. Get your hands on the MEC Reflection Short-Sleeved Tee (Women's) which is on sale for 68% off. That leaves you paying just $10! I was actually surprised by the amount of cute clothing available at MEC.ca. Check out the MEC Bambini Leggings for infants. They are on sale from $17 down to $8 or $12 and are available in pink, white or blue. If you are still trying to keep warm because of this crazy snow, then grab one of the MEC Algidity Neck Gaitors which are on sale from $11 down to $3 (72% off).
There are lots of nifty items available in the clearance section on MEC.ca, so be sure to have a browse and snag whatever you may need. This free shipping offer from MEC.ca is valid until April 12th, 2016 but with the free shipping I am sure their sale items will sell out fast. Don't snooze on this one folks.
(Expiry: 12th April 2016)