Guess Canada: Extra 40% Off Sale Section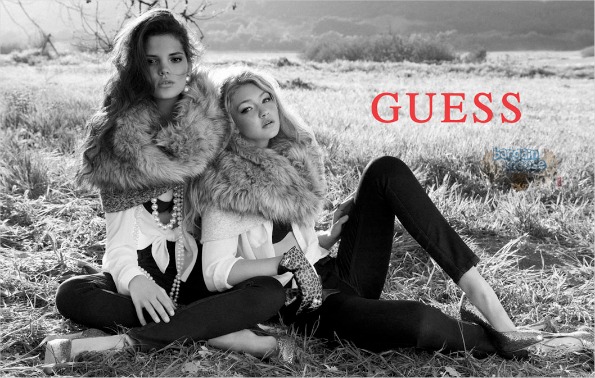 Sales are good. We all enjoy a nice sale from our favourite brands. However, extra discounts on top of sales are even better. Right now, receive an extra 40% off all sale items at Guess Canada. The discount will come off in your cart.
This offer excludes women's jewelry and select boots but includes everything else like clothing and handbags. While some of the sale prices are not that impressive, you only need to rifle through the pages a bit to find some great deals.
The first deal to jump out at me was this Isella Triple Compartment Cross-Body Bag discounted from $70 to $54.99. I liked this deal because the sale price applies to all four colours: black, sand, chalk, and pink gloss. Having a choice is always nice. In addition, saving $25 right away is a decent discount. When you add this item to your cart, it comes down to just $32.99.
Guess's Sleeveless Floral-Print Cross-Back Maxi Dress is just so pretty! It makes a lovely summer dress and can be layered with jackets or cardigans when the leaves fly. Pair the dress with some boots and chunky bracelets to complete your fall look. Originally $108, the dress is now on sale for $79.99. After coupon code, the dress comes down to $47.99. It is still available in all sizes making this a gem of a deal.
There are plenty of deals for men as well. I went a little more expensive in the men's department as I saw some nice discounts when you combined sale prices and the extra 40% off. This Dillon Knit-Sleeve Jacket was $148 retail, and is not $99.99. Add that jacket to your cart (available in sizes S - XL), and it comes down to $59.99. You save almost $90 on the jacket, which is not small change.
You can combine this deal with another Guess offer right now. All orders are duty free for a limited time only (FYI: Guess ships in from the USA), and they are offering free shipping on orders of $125 or more with coupon code GCA125. I suggest reaching that minimum, or else shipping is a flat rate of $15. Place your order with friends or stock up on clothing yourself.
FYI: I had some problems with a script on their page freezing up on my browser. I am not sure if this is just a problem with my browser or if this is an issue with their website, but navigation may require a little patience!