Great Sale On Fitness Equipment @ SportChek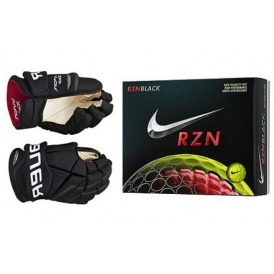 SportChek is making working out a little bit easier, and hopefully a bit less dreadful with their current sale on fitness equipment. Whether you're more of a biker, golfer, or yogi, you're sure to find something helpful in this great sale, to help you keep up the great work, or even to find the motivation that you've been missing. The sale currently offers up to 60% off equipment goods such as yoga mats, hockey equipment, training shoes, and more. Don't miss out!
Getting involved in a new sport or activity can be so costly when you have to start from scratch. Most sports have their own type of shoes, clothing and eqpuiment. Thankfully, this sale is the perfect place to start. With varied items in many different aspects of fitness and sports, you'll be sure to find everything that you need n order to pick up something new, at a great and low price. Plus, with SportChek's option to price compare each individual item, you can make sure that you're getting the lowest price available.
Shippng with SportChek is free on order over $75
(Expiry: Unknown)