Gap Canada Promo Code: 40% Off Your Entire Purchase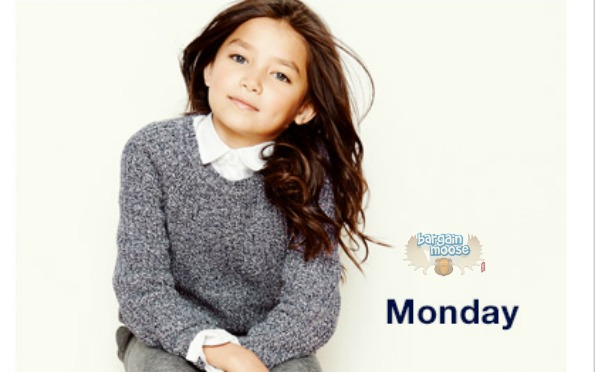 Have you started your back to school shopping yet? Don't you think you should? The Gap is going to give you one good reason that you should and that is a 40% off everything coupon code for their Friends and Family Event.
Click here to shop @ gapcanada.ca now
Coupon Code: GAPFAMCA
Discount: 40% off
Expiry: 11th August 2014
When I was younger, I didn't much care for The Gap for myself. I found the styles "preppy", which was not my style. Now, as an adult (in most ways), I'm loving their styles for me and for my husband and kids. I recently did a family photo shoot and wanted something stylish for my boys to wear that was matching and it had to be grey and yellow. I searched high and lo and found exactly what I needed at The Gap. When I got the photos back, I was so impressed with how my boys looked and the shirts have definitely withstood my boy's punishment, wearing them again and again.
If you click boys or girls, The Gap has put together 10 pieces that will take you to five school days. I love this! I love being able to see an outfit as it could be put together, rather than a piece and wondering what to pair with it. This jungle green utility jacket looks like something my boys would love. It is rugged, yet stylish and does the job of keeping them warm through our cool Fall weather. It is priced at $62, but after adding the coupon, the price comes down to just $37.20!
For the girls, I am loving this floral hi-lo dress. I am going to have to check if they have these in ladies. This is not just a plain everyday top for your little girl. I think its beautiful. It was $36.95, now $22.17.
I had to take a second look at this green plaid utility shirtdress. This totally reminds me of something my mother wore when I was young and I think it is stunning. This could be worn to work, to the hockey games and to get groceries. I feel like I need this dress. It was priced at $69.95, but with coupon, it takes you down to $41.97.
Shipping is free on orders over $50, but you can combine your cart with any purchases you want to make from Old Navy or Banana Republic to get your total to that amount.
Check out all of our fabulous Gap coupons in the forum.