French Connection Canada: Men's Rain Paper Coat Only $99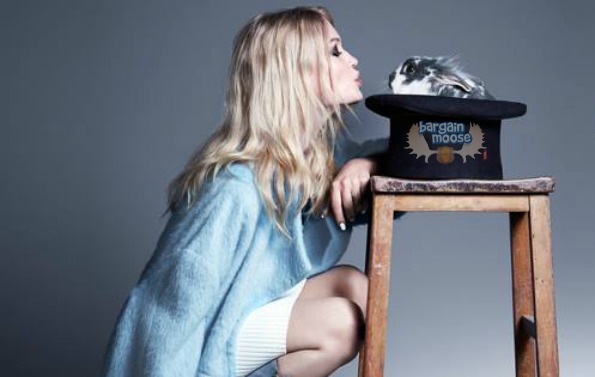 French Connection is clearing the shelves and has a huge number of items on sale for up to 70% off in both the men's and women's departments. One of the items I found more than notable is the men's rain paper coat for only $99.99 with a regular price of $248. All sizes are still available.
The site doesn't give me much information about the coat, but it is pretty clear to see how it looks from the photo. It is available in the colour sisal, which is pretty much beige. It looks to be a coat for wearing on dreary fall days and has two large pockets with buttons. A hood protects your head and the collar protects your neck. If you need a coat for fall, this is the perfect time to get one, especially with almost $150 off.
If that coat didn't do it for you and you'd like something more colourful than sisal, how about this men's indigo sweater jacket? This denim wash cotton jacket won't keep you dry in the rain but it definitely has a pop of colour and will keep you warm in the cool winds. Again, all sizes are available. It was $158, but now only $59.99.
If you are a woman and looking at buying your man a jacket, but wondering what's in it for you, I'll tell you. This Albany biker jacket is incredibly gorgeous. Giving you a feminine touch of wildness, it is available in a blushed pink. This is perfect for day and nighttime use and I know people will ask you where you got it. It was regularly $138, now only $49.99. I'm really holding myself back from getting this beauty.
Actually, I'm really holding myself back from a number of items on sale during French Connection's sale, including some gorgeous skirts and dresses.
Shipping depends on what province you live, but is a flat rate no matter what you buy, so you'll either want to stock up or just buy the one item you came for.
(expiry: unknown)