Ooh Laa Laa: French Connection Clothing Discounts!
While wandering round the internet, I caught my foot and stumbled over this French Connection clothing coupon.
In Store @ French Connection
Just print and present this French Connection coupon to get your 15% discount. And here's the FC store locator too.
Online @ French Connection
Use the promotion code STYLE5 to get your discount @ Canada.frenchconnection.com. It's only supposed to be 15% as well, but when you apply the promo code to your cart, it actually shows as a 20% discount!! For example, a $99.99 dress was reduced to $79.99. Yay!
This deal will expire on the 30th of April 2009 – loads of time for loads of clothing bargains!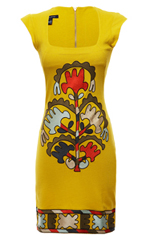 For the ladies, check out the dresses section. There are some gorgeous numbers in there. I really love the Moon Monday Jersey dress (pictured left) but I don't think I could pull off that look. I have a tiny little French blond friend, and the dress would look perfect on her! I've fallen in love with the Fast Ria Check Coat – it would be $96 after the discount. Although I have a few in similar styles, so I cannot really justify spending a whole hundred bucks on a new one. :)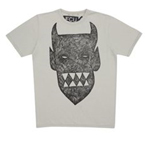 For the laddies, choices seem to be quite limited online; maybe they have a bigger selection of merchandise in store. They do have a lot of tops to choose from though. I like this Devil T for $15.99 after the discount (see image on right). This Birds in a Tree tee is quite funky too. It rolls up at $19.99 when you apply the coupon code.
Happy hunting!