Free Shipping On Over $21 Purchase @ Forever 21 Canada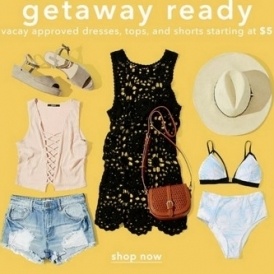 Forever 21 is offering free shipping with a minimum purchase of $21, for two days only. Forever 21 has a nicely designed website that is easy to navigate. It will be easy to find whatever fashions you are looking for.
If you're getting ready to go on holidays and will be packing the suitcases, you could surprise your significant other with some new travel clothes, starting from only $12.90. (Just make sure that you also bring his 'comfortable Tee' along, he will be asking about that one.)

On an even more fun note, check out some of these getaway ready clothes for you, that are priced starting at only $5!
Maybe your daughter would love to have a new dress, Forever 21 has dresses for girls starting at only $9.90.
Make sure to check out the outlet, and the women's sale section. The men's sale section has sale items starting from only $5!
Shipping is free on orders over $21! For today only. Here is a pop up they have showing on their website today: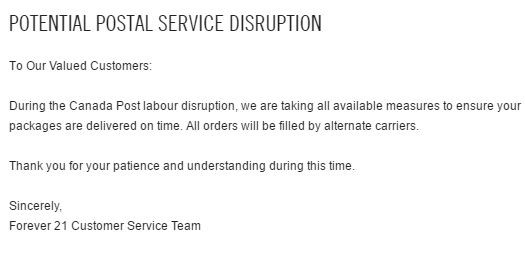 (Deal expiry: July 3, 2o16, 11:59 PM PST.)