Forever 21 Canada Stylist Picks 20% Off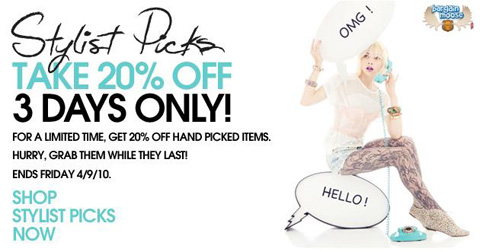 For 3 days only, Forever 21 stylists selected items will be on sale online at 20% off.
Forever 21 is having an online Stylist Picks sale for 3 days only. These hand selected items will be on sale for 20% off  until Friday April 9, 2010. Hurry and take advantage of the great prices and styles before they run out. They have some rally great value items ranging from casual to business chic. Definitely worth a peek.