Extra 60% off Cozy Plush Sweats + Free Shipping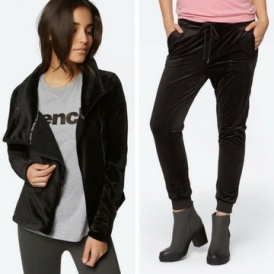 There are so many sales going on here that I don't even know where to start! Absolutely everything is up to 50% off at Bench Canada, but there are a few extra-special deals on today only!
The Holiday Season Flash Sale is on, and that means two things: cozy plush sweats are an extra 60% off when you use the code FLASH60 at checkout, and all orders placed on Dec. 15, 2017 ship FREE!
Let me just say that these sweats would make perfect Christmas gifts for the ladies in your life (or presents for yourself). There are a few different styles to choose from, and you can't go wrong with 60% off these sale prices!
With the extra discount, the sweats start at $27.99 each (and they usually start at $89)!
Check these styles out:
And remember, shipping is FREE today only!