Extra 30% off Dresses from $5.03 @ Old Navy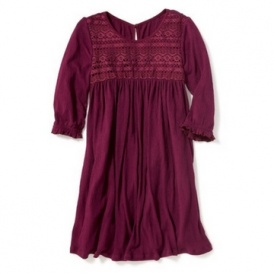 Okay, there are three different sales all happing at once here, but essentially, they all mean that you can score HUGE deals on dresses today at Old Navy Canada!
Shop dresses by department:
Everything online is already marked down as much as 60% off, and today only, everything is an additional 10% off when you use the code FAMILY at checkout! Plus, until the end of the night, all dresses are an extra 30% off with the code BONUS!
I just tried it out with both codes, and they both worked, so you should be good to use them, too!
Check these out:
Women's Dresses

Girls' Dresses
Sizes are already selling out, so don't wait! Orders over $50 ship free.