EXCLUSIVE: Paris Mirror Discount Code for $50 Discount On Any Order & Free Shipping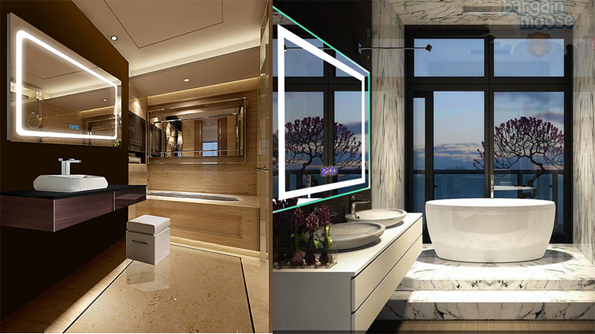 Here's a store which you may not have heard of before as we haven't mentioned them on Bargainmoose – Paris Mirror. They are a Montreal based store which specialises in light emitting diode (LED) mirrors, which can be used either at home or for commercial properties. We've set up an exclusive coupon code which gives you a $50 discount on ANY order from them!
Click here to use the Paris Mirror coupon code online now
Coupon Code: BARGAINMOOSE-as9962tf
Discount: $50 off
Expires: 15th September 2014
The site simply sells a range of these LED mirrors in various shapes and sizes. From round mirrors to rectangle ones, from 20" up to 48". Feature-wise, they've got some interesting aspects, such as the hands-free on-off switch and the internal demister so that the mirror never gets steamy.
They're really professional looking mirrors – you see this style quite a bit in restaurants and bars.
All mirrors on Paris Mirror come with a full 5 year guarantee which actually sounds really good. The LEDs, shaver points, sensors, drivers, ballasts and demisters are covered. Paris Mirror state that they will even pop replacement parts out to you in the post, free of charge. The fluorescent lamps wouldn't be covered, but that's to be expected.
Here's a video of one of their products in action:
What About Shipping?
It's free on every order!
What About Sale Items?
Click here to check out items on sale. Here are the examples:
To price compare, I looked at deals on some similar mirrors online at Home Depot Canada. A round 24" mirror was priced at $798 so compared to the sale price of $99 from Paris Mirror, that's a great deal. Considering they all have free shipping too, those are some great prices.
Remember, we'll have this Paris Mirror coupon code on our coupon section if you're ever going to buy anything from there.