Dickies Canada: Flannel Shirt On Sale $25 + EXTRA 70% Off - Now Just $10!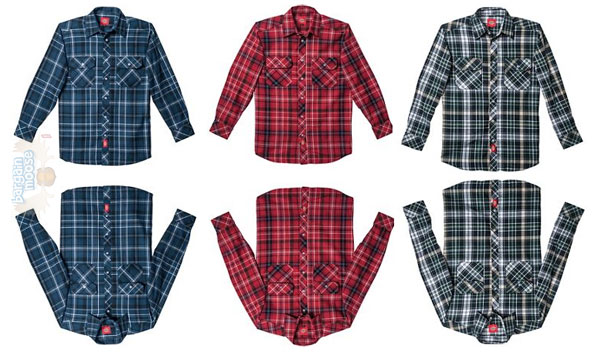 Browsing around Dickies' sale section, I found the long sleeve button flannel shirt on sale for $24.49 from an original retail price of $34.99 and the best part is that right now, you can use the coupon code SALE70 to reduce the price by an additional 70% and get it for just $10.50!
Just $10 for a flannel shirt is absolutely fantastic. Recently, my hubby paid around $25 for a plaid shirt with a similar appearance and yet, it's already falling apart because it isn't made with a durable fabric.
This Dickies on, on the other hand, is made from 100% cotton with double topstitched seams that are reinforced for extra durability.
It has also already been pre-shrunk, which means that it is unlikely that it will shrink when you wash or dry it, although it's always worth taking extra care just to prevent any unwanted shrinkage. Make sure to read the label extra carefully but in general, Dickies clothing can easily be both machine washed and dried without any problems.
What I like about Dickies clothing is that most of it is available in a tall size, albeit at a slightly higher price tag. My hubby is 6'5" and most flannel shirts tend to fit horribly on him with the sleeves being too short and the shirt not being long enough, so it's definitely great to be able to choose a tall size from the drop-down menu. For this button flannel shirt, the price difference is only of $0.90 compared to the regular size once the coupon code is applied. So at checkout, it will be reduced to just $11.40.
This flannel shirt can also be had in the following three colours: red, blue or black (also featured on the picture above). The small size, however, is only available in either red or black.
Keep in mind that the Dickies coupon code mentioned above expires on February 1st and may be applied to anything in the sale section to save an extra 70% off. On top of the flannel shirt, you can also save on:
Shipping is free when you spend over $75, other a shipping fee between $8 and $15 will apply, depending on where you live.
(Expiry: 1st February 2015)