Cozi: Free 14-Day Gold Membership Trial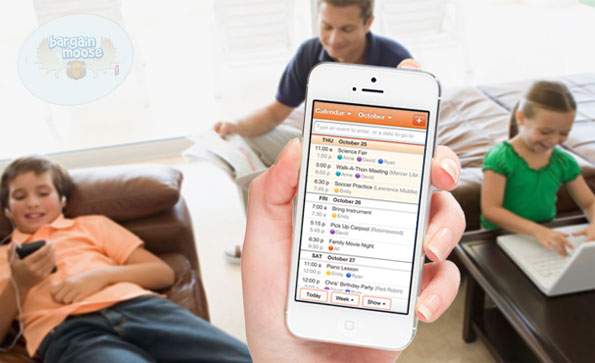 Organize your family life with Cozi and for a limited time, you can try their gold membership for free for 14 days. Although the app itself is free, the gold membership is usually just $2.50 per month ($29.99 per year).
Personally, I'm the kind of person who loves making hand-written lists, whether for grocery shopping, to-do lists... you name it. But with a baby on the way, my days have already begun to turn to chaos in the recent months and I can just picture the craziness in a couple of months, with a crying baby, exhausted hubby and two unruly cats.
With this being said, I have realized that my grocery shopping takes just way too long. Very often, I forget the list I made, which very often, is incomplete anyways as I don't bother to write down each item as we run out of it. And so, in the spirit of saving time, I have been exploring ways to incorporate my iPhone since that is the one item that I always have on me; even keys sometimes get forgotten, but certainly not my phone!
And this is exactly where Cozi comes in as it's a free app, available for both iOS and Android devices, that can essentially be used by the entire family to add items to grocery and to-do lists, schedule events onto a calendar and much more. The gold membership, on the other hand, is even better as it has a ton more features like no ads, contact list, a birthday tracker, more reminders, etc.
In fact, Anna has tried Cozi out and here's what she had to say about it:
I have been looking for a shared shopping list app, so that both myself and my partner can add items to the list, which then updates on each person's device. I found Cozi.com - an app that does just that, as well as a number of other features. I've used the shopping list feature a few times now, and it's very handy. I have it installed on my iPad, and I just added items as I noticed them running low in my kitchen. My partner installed it on his HTC with Android, and was adding items too. Then, at the supermarket, I pulled up the shared shopping list on my iPhone, and was able to check items off as I went along.
What do you think? Do you see yourself using Cozi to organize your family life?
(Expiry: Unknown)