Club Monaco Canada: $29 Sale Clothing ($90 - $120 Off)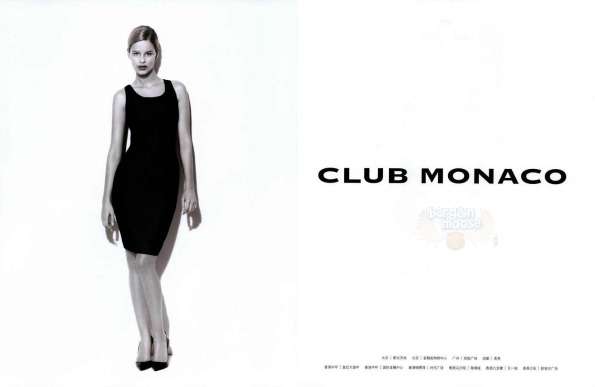 Club Monaco Canada has a really good sale section, so I decided to highlight some of their larger discounts on women's clothing. The following is a small list of shirts and bottoms on sale for only $29 after a $90 to $120 discount has been applied on the original price.
The first of our $29 items is this Frances Ponte Tee available in blue or white. All sizes are still available in this top: from a size XS up to a size L. Originally, the top cost $119.50 but it is now on sale for only $29. You save $90. The second shirt in this sale is the Charity Tee which is only available in blue. It is sold out in XS but still available in sizes S, M, and L. Originally $119.50 this shirt is also on sale for $29, thus saving you $90 off the original retail price.
The next two deals are both for pants. The Billington Pant is a bright mangrove floral pattern and still available in sizes 00 through 12. It was originally $149.50 but is now on sale for $29 which saves you $120! This is the biggest deal of the set! The second pair of pants is the Sonica Solid Skinny Cord in stone (looks a lot like a white). They originally cost $129.50 but are on sale for $29 ($100 savings). Most sizes are sold out except for size 10 and size 12.
If you like more expensive clothing but love to save money, these are great deals that save you a ton.
Enjoy free shipping on orders of $150 or more. Under $150 shipping is a flat rate of $8.
(Expiry: Unknown)