Cleo Canada Promo Code & Printable: FREE Pant or Top With $10 Credit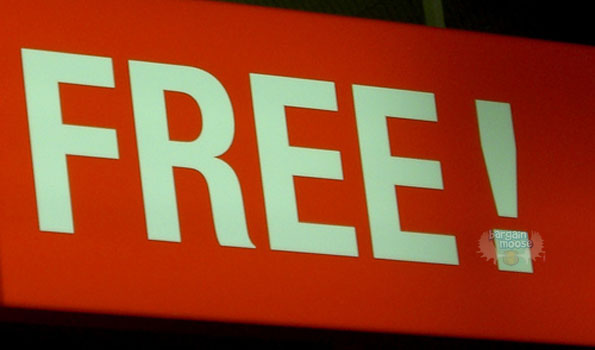 Right now at Cleo, you can get a free top or pant! Use the coupon code below to get a $10 credit when you shop online for over $10.01.
Click here to get a free top or pant @ Cleo.ca
Click here to get the Cleo $10 credit in the form of a printable coupon
Coupon Code: THANKYOU
Discount: $10 off $10.01+
Expiry: 12th April 2015
The first thing I did when I found out about Cleo's offer is check out their clearance section. The cheapest pieces I found there were a couple of shirts and pants for $7.99 apiece. The priciest is the red wrap collar coat with belt (now sold out), which is on clearance for $39.99 instead of $239.50.
To take full advantage of this coupon, you could either get two pieces at $7.99 and pay the difference or you could use it on any other item, whether on sale or at regular price in order to get a discount. Whatever you do, your order total  just needs to be over $10.01.
Although the coat I mentioned is only available in a large size, it's actually quite nice, especially since it would come down to just $29.99. Surprisingly, it's 47% wool and has 6 reviews with a total rating of 5/5 stars! It's spring now but it would be a great piece to get for when it gets cold again (I know it's still far away but we all know how fast summer is going to pass us by!)
In the sale section, the cheapest items are a couple variations of the boot black pant on sale for $12.99 (reg. $49.50). You  have the choice between the long curvy fit, the extra long straight fit or the extra long every body boot pant and with the $10 credit, they would come down to just $2.99!
Shipping & Printable Coupon
Now, the only hitch with this great offer is shipping. With the Cleo coupon code SPRING299, you can get a reduced shipping rate of just $2.99 if you spend over $50. You can certainly add more items to your cart to get to the reduced shipping minimum or you could also print this Cleo printable coupon to take advantage of the $10 discount in-stores. Even better about bringing this coupon in-stores is that there is no minimum purchase required. So you could get a pant or top for less than $10.01 and still get it for free!