Buy 1, Get 2 Free Sale Items + New Customers Save 20% with Code @ Reitmans!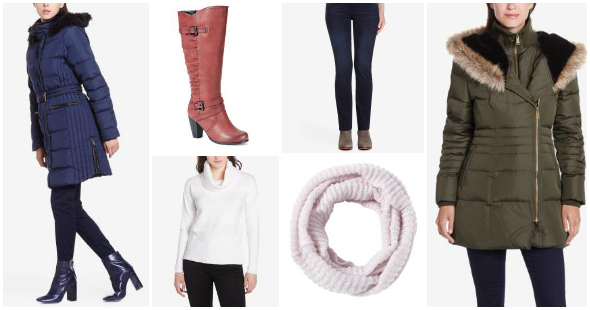 Reitmans is showing their love this weekend, too, Moosers! If you're in need of anything fashion-wise, this is the time to shop. Until February 14, Reitmans is having a buy one, get TWO free promotion on their sales items AND new customers can use code REITMANS216 to receive 20% off their total purchase!
As always, the two free items must be of equal or lesser value so to maximize your savings, you'll want to pick a few items that are around the same price. But beware - sizes are going fast! Just to test everything, I went to the extreme and added three different lovely winter jackets to my cart. What should have been a $505 total was only $149.99 - the price of one of the most expensive items (two were that same price). I then applied the coupon code REITMANS216 and my total cost was just $119.99. A $385 savings - that's just crazy!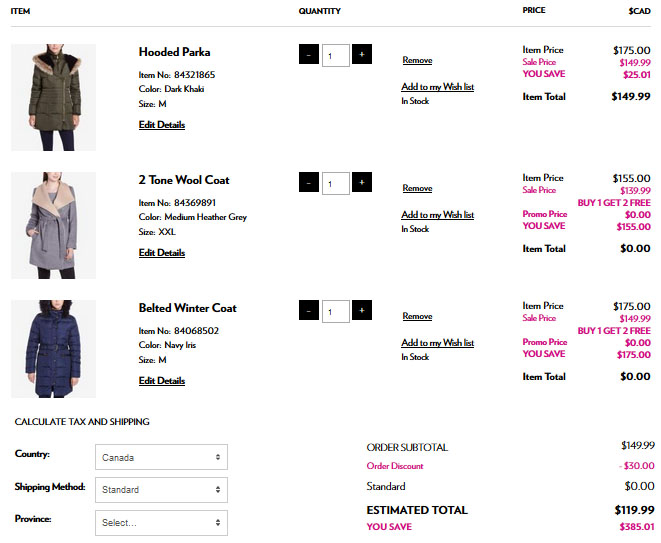 On top of all that, orders over $99 ship for free so there wasn't even additional shipping charges.
IIf you're all set for winter coats, you could also build an entire outfit with this sale. These Wide-Calf Pleated Boots are very chic and on sale for $64.99. Add them to your cart along with this cozy Willow & Thread Sweater and these Zinfandel Willow & Thread Ankle Pants or even a pair of straight-leg jeans and you've got an entire outfit for $65. Apply the promo code we wrote about last week (INSTA) to get an even better value of $15 off $60 and your final cost is just $49.99 for all three pieces.
This is an incredible sale but sizes are going very quickly. Head over to Reitmans now while there's still stock. I hope you find something perfect!
Orders below $99 will incur a $7.95 shipping charge but it would be worth it in a case like this!
(Expires: 14th February 2016)