Buffalo Jeans Canada: 70% Off Kolander Dress - Now $35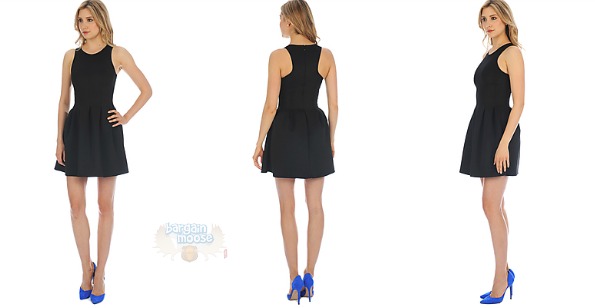 Buffalo Jeans has the perfect little black dress on sale from $118 down to $34.99.
This is a fun little black dress with a scoop neckline and a racer style back with a zipper running up the middle. The skirt is pleated with lots of volume to fit hips of all sizes. The skirt is mostly made of polyester with a little spandex to make for a better fit. Unlike many items in the sale section, this one is in stock in all sizes: from size extra-small through to extra-large.
I picked out this deal because the little black dress is a wardrobe staple. This one is 70% off which is a huge savings and being as it is Buffalo brand, you know that it is going to be pretty good quality that will last you a while. Now, you only get free shipping if you order $99 or more but I think even if you wanted just this dress, it would be worth paying the $9.99 for shipping. You would still be saving $73 on your purchase even with paying for shipping. No matter what you do, this dress is a fantastic deal.
For more great deals, do check out the rest of the Buffalo sale section.
(Expiry: Unknown)