Beyond The Rack: Trump Suit Pants only $24 (Orig. $175)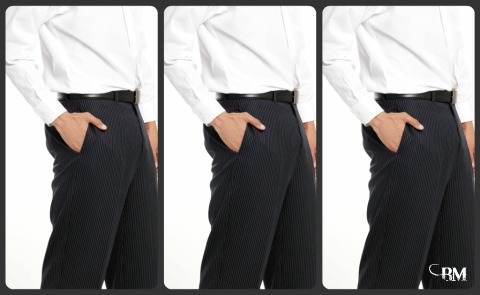 There is a deal on Beyond the Rack right now that is unbelievable for men. A Donald J. Trump Signature Collection suit sale on with amazing deals, and the best is a pair of 'James Pants in Navy' for only $24.00, originally $175.
I can't directly link to them, but if you sign into BtR or join via the link, then go to the Trump Sale you will find them in there. There are 2 days left in the sale. The current sizes they have left are:
30x30
30x32
34x32
36x32
40x32 (plain navy)
The pants are made of 100% wool. Great quality. Here are some further specs:
Flat front pant
Two front pockets
Two button welt pockets at back
Zip up hook and bar closure with button safety
Navy slim stripe
Hemmed
Trump suits have a 6.5" drop (Drop is the difference between the jacket size and the pant)
Let out specs: 1.5" - 1.75 pant waist, 0.5 pant crotch
Excellent deal. Shipping from Beyond the Rack is around $11.95 so you might want to pick up a couple pairs or see what else you want. We just picked up my hubby 2 pairs of these (2 x $24), plus tuxedo (Alan) pants ($44) and a tuxedo (Hart) jacket ($79). Though BtR is known to ship very slow, my hubby should be all set for any up coming weddings and/or business meetings.
Total Cost: $171 (not including shipping + gst)
Total Savings: $849 ( " )
Impressive. :-)