Beyond The Rack Canada: Inventory Liquidation!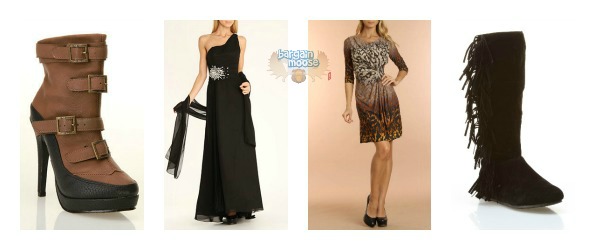 Beyond the Rack is having an awesome sale on a ton of stuff during their Inventory Liquidation.
They have dresses for 80% off and you can score some nice looking items for only $19.99 or less; like these:
Get some gorgeous high leg boots for only $29.99! Check out these:
These deals are going fast. I had to write this post twice because all of the items I wrote about sold out before it was published. So if you want something, get it when you see it! If any of the above items are gone when you read this, sorry about that, guess it was a hot item!
Get flat rate shipping of $11.95, but then get free shipping on subsequent orders that day.
Expiry: 8th January 2013