Bench Canada: Up to 70% Off Sale (EXPIRED)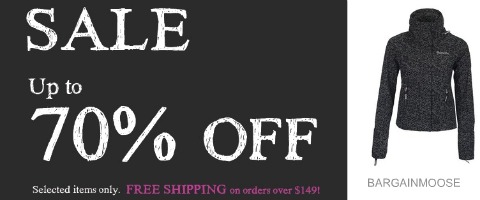 Bench Canada is discounting some of their steep prices and offering Bench lovers everywhere a chance to stock up on their favourite items at a reduced cost. You can get up to 70% off select items at Bench Canada right now. Shipping is free on purchases of $149 or more.
I don't own a stitch nor bolt of Bench clothing, however, I always want a coat or hoodie of their everytime I see the brand being worn around campus. They are lovely, but can be expensive. I don't like the fact they have their name so huge on all their clothing it seems. Like some of the coats I have seen, the entire collar has been devoted to the word Bench... and I thought Lululemon did aggressive labelling!
One of the great deals I found was this Bench fur lined BBQ jacket. Originally $199.00, now only $59.99. Nice!
Another note: Sign up for a free account with them and get a 10% off coupon code you can use on your first order, it applies to all sale items too. SWEET!