Armani Exchange Canada: $50 Off Every $150 Spent + Reveal The Snowflake Deal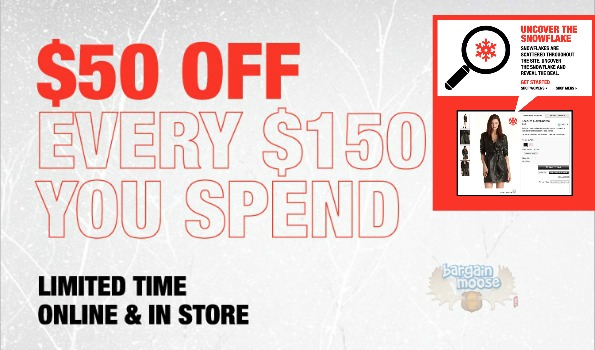 Armani Exchange Canada is offering $50 off every $150 you spend, plus there are hidden snowflakes throughout the site. Just click on them to reveal the deal. Offer is for a limited time both online and in-store.
It's a lot of fun to find the snowflakes for extra deals, kind of like scratch and win. You have to hover over the item to see if there is a snowflake there; it doesn't appear until you do.
I found this Jacquard Peplum Dress that is $138 and the snowflake reveals a discount of $10, so it's now only $128. It's a very sexy little party dress in a beautiful raspberry colour.
Here's a Wool Overcoat Online Exclusive for the guys. This is priced at $298 and snowflake reveals an extra 15% off so it's now $253.30. This is only available in black and would be awesome for any party occasion or just to the office.
There are some great gifts under $60 as well, like this A/X iPad Case for $58. This item also had a snowflake revealing a $10 discount making it $48. It's quite a nice iPad case, logo designed of course and only available in black.
If I bought all three of these items, it would be a total of $429.30 after snowflake discounts, but with the offer of $50 off every $150 spent, it's now only $329.30.
Shipping: $18 for standard.
(Expiry: Limited time only)