Armani Exchange Canada: 40% Off All Denim Styles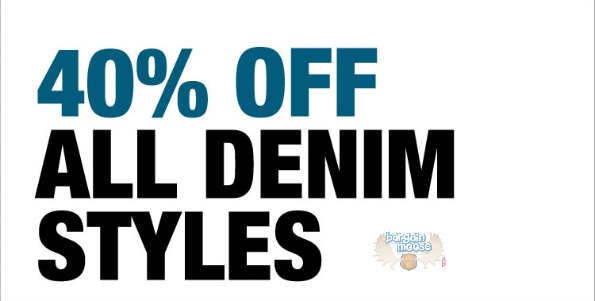 Armani Exchange Canada has denim on sale for men and women.  All denim styles are included and the discount is 40% off listed prices.  Offer is valid for a limited time while quantities last.
I do like these Moleskin Super Skinny Jeans that are regular $98 and with the discount would be $58.80.  These are available in 4 colours, although I am drawn to the bright cranberry.  As with most skinny jeans, these would probably look best with heels or short boots.
Here's a great casual type of jeans.  These Distressed slouch skinny jeans are an online exclusive and their regular price is $118.  With the discount these would only be $70.80.  This pair is only available in the one colour and are more of a boyish looking cut which creates the nice relaxed feeling.
This is an interesting pair of jeans.  These Metallic coated jeggings are $118 regular price and with the discount would be $70.80. The colour is gunmetal and I'm really not sure why you would want this look.  I personally don't think I have anything that would actually go with metal-looking pants.
We can't forget the guys and these Distressed Grey Selvedge jeans are already reduced to $99 and with the discount will only be $59.40.  These jeans are only available in the grey colour and are quite faded & worn looking, which I see a lot of lately.  I like them and I think I will actually order a couple of these for my sons.
I'm sure that there is a style for everyone here as well as some that are really not for everyone.
Shipping: Flat rate of $18, products are shipped from the US and Duty charges are paid by Armani.
(Expiry: Limited time only)