Altitude Sports Canada: Columbia Infant Frosty Freeze Bunting Was $80 | Now $38 + Shipping (EXPIRED)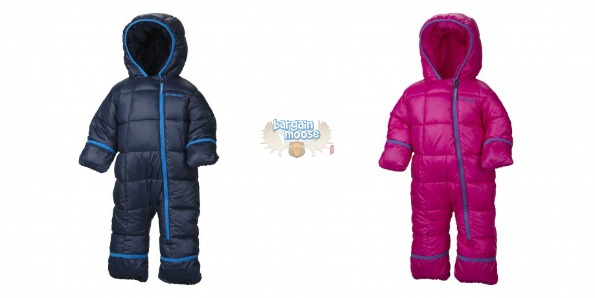 If you are expecting or expecting to be expecting in the fall, you might need something to bundle your little one up in. Altitude Sports has a fantastic deal on the Columbia Infant's Frosty Freeze bunting bag, regularly $79.99, on sale for $40, but if you use the coupon code CAA5AAA, you'll get another 5% off, which brings your total down to $38. Also, if you become a member, you'll get another 5% off.
If I was having a baby, I'd definitely be picking up this deal. Columbia is known for their warm outerwear and when you have a teeny infant, you want to keep them as warm as possible as they lose heat way faster than we do. This is the perfect all-in-one way to bundle them up for the great Canadian outdoors. I like that you can just put them in this and carry them from place to place and just unzip them if they fall asleep. Altitude calls it the "cocoon of warmth".
The shell fabric is water resistant, so even in the rain, baby will stay dry. The interior fabric is made from faux-down insulation and has a plush fleece lining. You can fold the feet and hands over to keep them covered or uncover them when you need to.
There are limited sizes/colours for this - with the navy in 0-3 months and the groovy pink in 3-6 months.
Shopping around, I found this was the best price out there for this item. Sportchek is selling it for $54.99 and their sizes/colours are also limited. Columbia Sportswear is selling it for $59.99, although they do have the largest selection of colours and sizes. Cabelas has it at the highest price of $69.99.
Shipping is free on orders over $49, so you might want to find something for about $15 to get your total over the minimum for free shipping.
If you need an example, check out this Minigauge beanie, which was $27.99 and now $18.19.
(Expiry: Unknown)