Adidas.ca: Terrex Climaheat Ice Jacket Was $500 | Now $145 & Free Shipping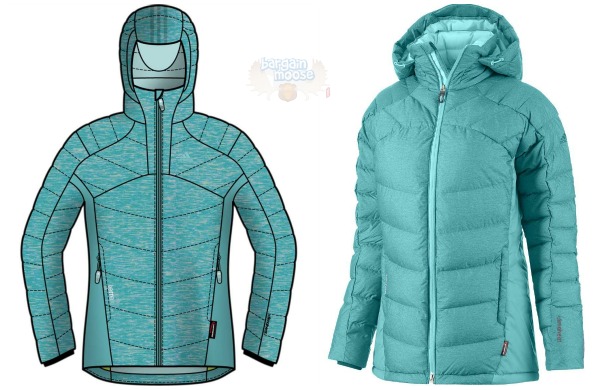 Adidas Canada has a huge clearance sale on right now with extraordinary deals on clothing, athletic gear, winter wear, and more. I found this women's Terrex Climaheat Ice Jacket on sale from $500, down to just $145. All orders of $50 or more qualify for free shipping at Adidas.
You may be looking at that starting price and going - wow! I agree, this jacket's original price is much more than I would ever spend for a jacket, even a really good quality winter coat. However, there are several reasons for this price! The jacket features Primaloft Down - Gold Down Blend Insulation. We are talking premium down that is water repellent and has ultra-fine fibers for the best warmth and comfort.
The partial Cocona lining offers moisture management while the Formotion design makes sure the jacket stays comfortable and performs up to specifications when you are moving. There is an insulated stretch panel that assists with this, allowing you freedom of movement while still staying warm. This Terrex Climaheat jacket is built for winter sports because it allows for movement, it manages moisture, and it keeps you warm at the same time.
I did price compare this jacket but could not find it many other places. Amazon.com has the jacket for $235 to $360 US depending on size and colour. The jacket is available from Adidas in vivid mint with sizes extra-small, small, medium, and large still in stock.
Now, if you are looking for other winter gear there is plenty on sale. These women's Huskmo Pants were $240 and are now on sale for $70. Black or pink is available with several sizes to choose from currently. There is no point in keeping your upper body warm and letting your bottom-half freeze.
For men, I suggest this men's Down Jacket that was $300 and is now $90. Choose from brown or heathered grey with accents. At 70% off the original price this down jacket, the women's Terrex jacket, and the Huskmo pants above all make excellent purchases. On the Terrex jacket alone you are saving $355. If you throw in another jacket or a pair of pants, the savings really adds up quickly.
(Expiry: Unknown)